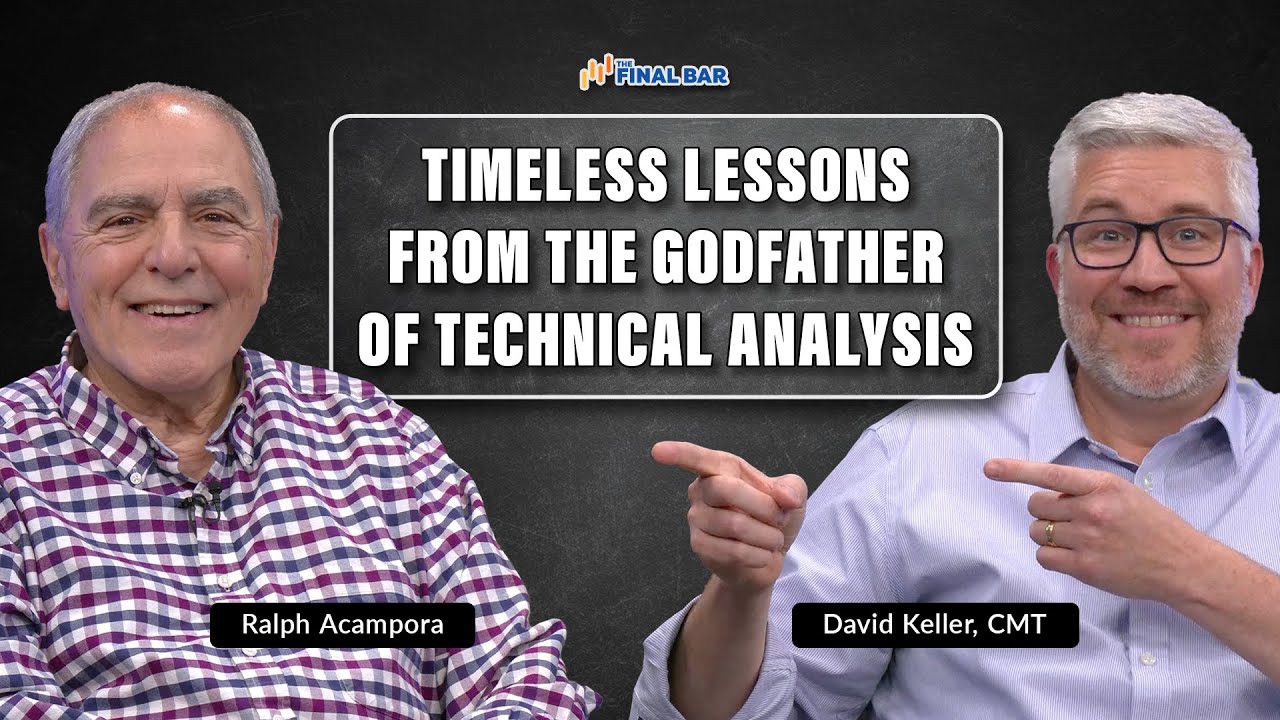 In this edition of StockCharts TV's The Final Bar, Dave sits down with Ralph Acampora, CMT, co-founder of the CMT Association, for a memorable conversation on all things technical analysis. They review lessons learned from the October 2022 market low, words of wisdom for traders new to technical analysis, and what a long-term chart of the bond yields can tell you about interest rates in 2023.
This video originally premiered on September 14, 2023. Watch on our dedicated Final Bar page on StockCharts TV, or click this link to watch on YouTube.
New episodes of The Final Bar premiere every weekday afternoon LIVE at 4pm ET. You can view all previously recorded episodes at this link.